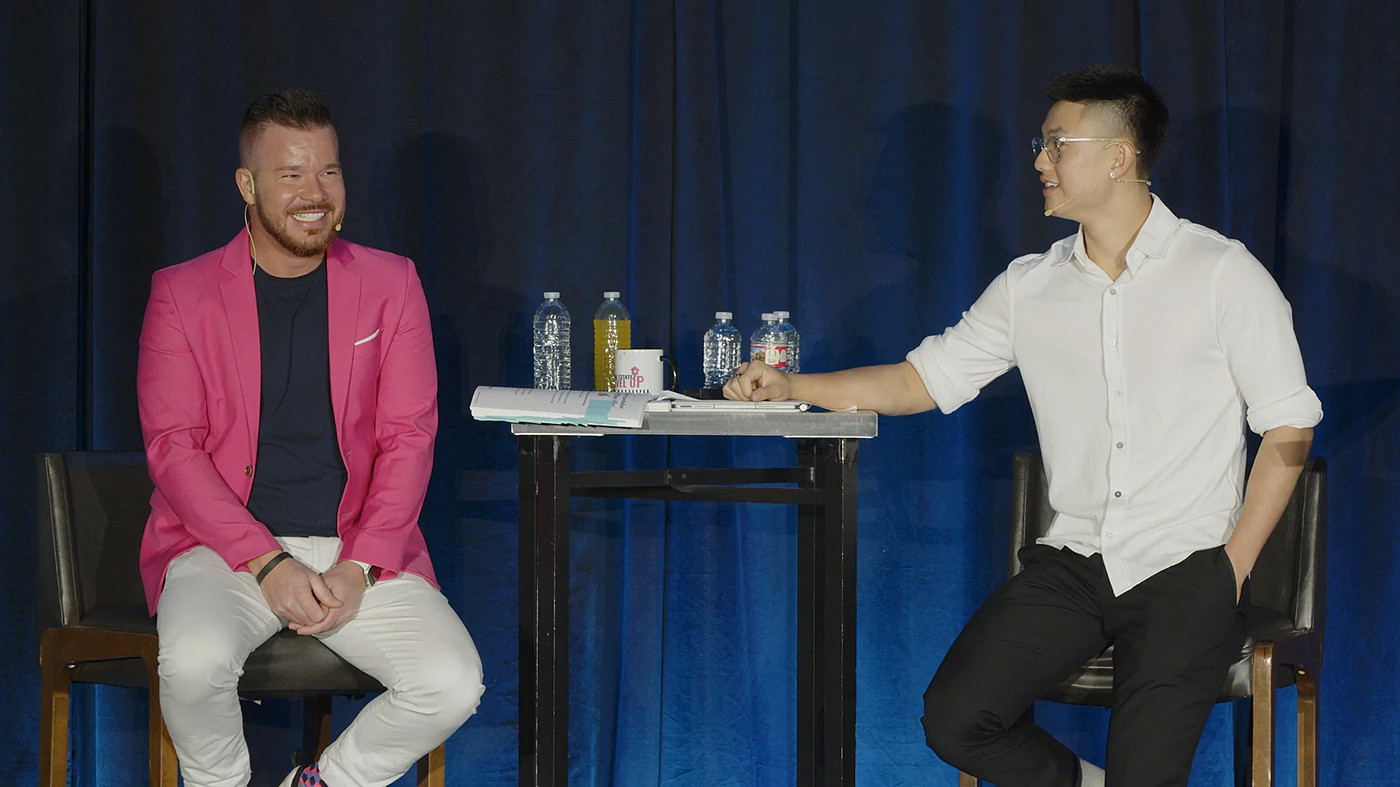 The acclaimed speaker and entrepreneur has launched RELU, or the Real Estate Level Up program--a comprehensive coaching and business planning resource for entrepreneurs interested in building a lucrative property portfolio. The program offers innovative tools, inspiration, and a supportive community to help enrollees reach their goals.
More details can be found at https://gorelu.com/
The resources are the result of Andrew's collaboration with his co-founder and business partner Leo Valentino. RELU is built on the premise that building a six-figure real estate portfolio does not require cash or good credit. As such, the program offers a way in for people from all backgrounds, regardless of their financial circumstances.
Andrew Schlag, at the age of 31, is already an acclaimed author, nationally-renowned speaker, and successful real estate entrepreneur. His holistic and ethical approach to business has become the RELU trademark with a focus on achieving balance in one's creative and commercial endeavors. To that end, RELU directs a portion of its profits to community projects.
There are two coaching programs available to subscribers. Firstly, the CF2F (Cash Flow To Freedom) Mentorship program equips enrollees with a deep knowledge of down payments, negotiation tactics, and business management techniques. The 16-week course also provides cash flow blueprints, deal-making strategies, and creative closing coaching, offering a robust and proven structure for novice investors.
CF2F is designed for anyone who is hoping to break out of the traditional nine-to-five earning model or for entrepreneurs who are seeking to scale their real estate ventures. The learning content is accessible for life, allowing enrollees to recap and access the resources on-demand as their business grows.
RELU's second program, the FreedomLife Mastermind course, is an exclusive annual partnership with weekly group coaching and one-to-one sessions with industry experts. This course offers personalized blueprints, team culture-building initiatives, and performance optimization coaching alongside complimentary tickets to RELU events and in-person retreats.
A spokesperson says, "RELU is for anyone looking to level up their real estate investment game. Whether you're a beginner looking to get started or an experienced investor looking to scale your business, RELU's programs are designed to provide the tools, strategies, and mentorship needed to achieve your goals."
For more information, go to https://gorelu.com/
RELU (Real Estate Level Up)

+1 502 842 4449
8437 Bell Oaks Dr., PMB 155, Newburgh, IN, 47630


COMTEX_443773886/2751/2023-11-20T15:37:12