Trust the Experts at Amenity Roofing to Take Care of All of Your Home's Exteriors Needs
Montgomery, United States - September 18, 2023 / Amenity Roofing Siding & Gutters /
No matter what type of roofing issue you're experiencing, it's important to put the crown jewel of your home in the best hands. Your roof protects your home, family, and belongings from the elements, so you should protect it in return. There's nothing worse than finding out there's a problem on top of your roof, but when you do, you should always call a roofing contractor in Montgomery, IL, to take care of it. They are licensed and insured to work on your roof, not to mention experienced and knowledgeable about all things roofing. You won't have to worry about something going wrong or invalidating your warranty by getting less than good workmanship. Here are a few of the most common roof issues that a roofing contractor can help you with.
The Most Common Issues That Affect Your Roof
Roof Leaks
Leaks in your roof are one of the most common problems homeowners face. It's also one of the most damaging. Letting water into your home in any amount can quickly lead to water damage, threatening the structural integrity of your roof and home. You will notice water stains or mildew as a result of leaks coming from faulty roofing materials or places of damage. Getting the leak fixed by a professional as soon as possible is essential to protecting your home.
Flashing Damage
Your flashing is the material that seals any seams in your roof. It can be found in the awkward spaces between shingles and protruding roof features like your vents and chimneys. When your flashing gets damaged, it makes way for more serious problems because there's a weak spot in your roof. Identifying and addressing the damage is important to keep your roof strong.
Standing Water
Flat roofs and roofs that have started to sag are in danger of pooling or standing water in one place or another. If the water doesn't drain properly, it can lead to mildew, mold, rot, and other damage that disrupts the structural integrity of your roof and the materials below. If you notice pools of stagnant water on your roof, there could be problems with your drainage system, which a professional should check out.
Damaged Shingles
Your shingles are the armor on your roof. They are there to protect your home by warding off bad weather and pesky pests. Shingles can be damaged by storms, sun exposure, debris, and getting older. Once a shingle is past its prime, you need to replace it to ensure your roof remains strong. In some cases, it might be necessary to replace the entire roof and all the shingles because of age.
Keep an Eye on the Condition of Your Roof With the Help of Amenity Roofing
Getting regular roof inspections to check for damage can help you find out when you need roof repair in Montgomery, IL. Count on a reliable roofing contractor like Amenity Roofing to do it all. We will handle your roof inspections, repairs, and replacements, even helping you file for insurance claims when you get your work done. You can get a free estimate on all of your roofing needs by calling Amenity Roofing today!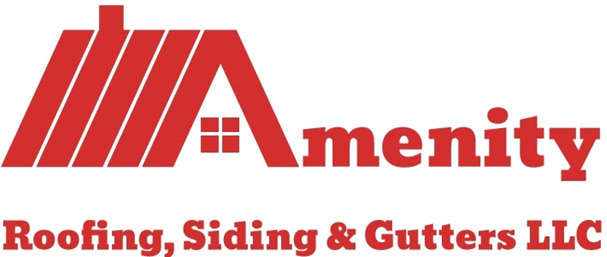 Contact Information:
Amenity Roofing Siding & Gutters
21 Boulder Hill Pass
Montgomery, IL 60538
United States
Contact Amenity Roofing Siding & Gutters
(630) 636-9954
https://www.amenityroofing.com/