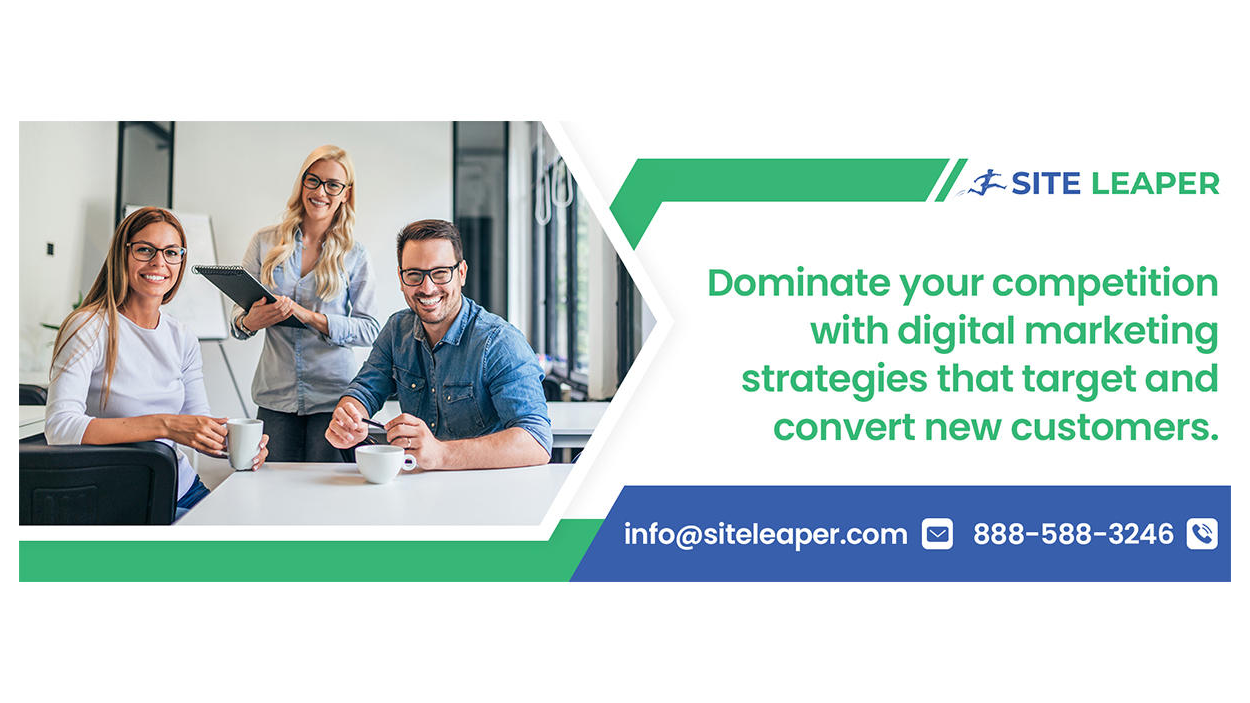 Site Leaper, a digital marketing agency based in Clearwater, Florida, announces an expanded range of services to help client businesses improve their digital performance with strategic social media and content management.
More details can be found at https://siteleaper.com
The update focuses on narrowing down marketing efforts on the audiences that matter most for each brand. Increased reliance on paid advertising and other blanket traffic generation solutions can drive more clicks to business websites - but more traffic isn't good news unless it's the right traffic, says Site Leaper.
"As few as 100 visitors to your website could give you all the customers you can handle," said an agency representative. "You don't need thousands of monthly visitors to grow. You need strategies like retargeting, high-converting websites, and irresistible video offers that help convert your traffic into paying customers quickly and easily."
Site Leaper offers social media management to help brands connect with key audiences on platforms like Facebook, X, Instagram, LinkedIn, and others, depending on key factors such as industry, product type, and target audience.
Clients will also benefit from expert content creation, curation, and management - from engaging website content that answers specific audience questions to professional video creation and social media distribution.
Reputation management and marketing solutions are another part of the agency's expanded services. Client brands will be able to attract more customer reviews, showcase positive feedback, and respond promptly to any potential issues - thus substantially improving trustworthiness and overall brand reputation.
The latest announcement is part of the agency's commitment to providing a complete digital marketing solution for local businesses in the Tampa Bay area and beyond.
"Our agency was founded with the vision to empower businesses like yours, elevating them to new digital heights," Site Leaper said. "We shoulder the responsibility of drawing in a fresh stream of potential customers, allowing you to channel your energies into perfecting your business offerings."
Interested parties can find more information at https://siteleaper.com
Site Leaper LLC
jzoccali@siteleaper.com
+1 888 588 3246
3021 Brookfield Ln


COMTEX_443770451/2751/2023-11-20T13:35:30