Elevating Cloud Hosting with Unmatched Value and Global Excellence.
Hong Kong - October 13, 2023 /MarketersMEDIA/ —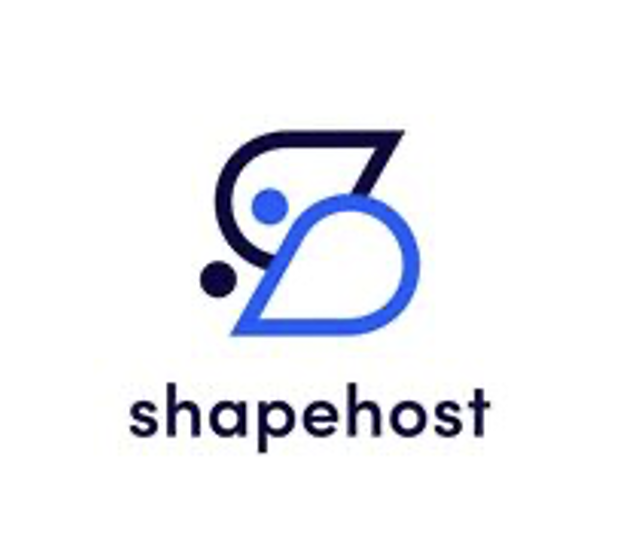 Shapehost, a globally recognized cloud computing service provider, is setting new industry standards with its diverse hosting solutions and unwavering commitment to excellence. Since its establishment in 2014, Shapehost has become a trusted name in the hosting industry, offering speed, reliability, and a user-centric approach to businesses and individuals worldwide.
Shapehost has strategically established itself in 13 major cities worldwide, guaranteeing the seamless provision of cloud services enriched with cutting-edge networking capabilities. Their mission revolves around empowering developers and businesses by streamlining the deployment of essential business infrastructure through advanced cloud platforms. Shapehost has demonstrated outstanding performance for businesses searching for a dependable cloud computing environment. The company proudly remains the preferred destination for all cloud hosting needs, offering transparent pricing, resilient infrastructure, and unwavering customer support.
Introducing the Exclusive Double Credit Top-Up Offer
Shapehost is thrilled to introduce its exclusive double credit top-up offer, a limited-time promotion that amplifies the value proposition for businesses. With this offer, customers can double their top-up amount, providing significant benefits to their hosting credits and overall value for money.
"We are pleased to introduce our special double credit top-up offer," said a representative of the organization. "Our exclusive, limited double credit offer doubles your deposits between $1 and $100. Your $100 deposit becomes $200, enabling you to create a powerful website. Our double credit top-up promotion has substantial advantages, allowing you to maximize your hosting credits and get more value for your investment."
Key Features That Set Shapehost Apart
Shapehost's commitment to excellence is evident through its key features, which include:
- NVMe SSD VPS Hosting: Lightning-fast performance with NVMe SSD technology.
- Global Server Locations: With servers in 13 major cities, including New York, London, Tokyo, and Hong Kong, Shapehost ensures minimal latency and rapid load times.
- User-Friendly One-Click Apps: Simplified deployment of applications.
- Specialized Solutions for Forex Traders: Tailored hosting solutions for financial professionals.
- Diverse Operating System Choices: Including Ubuntu, RockyLinux, Windows, and more.
- Transparent Pricing with Top-Up Offers: Top-up an account with as little as $1 and get an instant match.
Testimonials: Real Stories of Shapehost's Impact
Here are a few case studies showcasing the positive impact of Shapehost's services on businesses:
"For my family's business, the Shapehost service represents the perfect solution for preserving a constant online presence while addressing our customers worldwide. I highly recommend Shapehost."
"The only service I use! I've been using ShapeHost for some months; I found them on a forum and decided to give them a shot. I'm glad I did; they are now my only hosting service. They have 24-hour live chat, which is very important to me, and they have never let me down."
"Shapehost has become an integral part of my business's success, and I wouldn't trust my e-commerce operations to anyone else. If you're serious about your online business and want a hosting provider that truly understands your needs, Shapehost is the way to go. They've earned my trust, and I can't recommend them enough."
Shapehost has earned its reputation as the best choice for cloud hosting due to several key factors:
Affordable Rates: Competitive pricing that doesn't compromise on quality.
Scalable Solutions: Easily upgrade or scale your hosting solutions as your business grows.
User-Friendly: Intuitive interfaces and user-centric features.
Expert Assistance: A dedicated support team is available 24/7 to ensure smooth operations.
Reliable Up-Time: With a 99.9% uptime guarantee, Shapehost provides consistent, uninterrupted service for all projects.
No Contracts: Enjoy the flexibility of no long-term commitments; businesses or brands can cancel anytime without constraints.
In Conclusion
Shapehost's dedication to improving the user experience and presenting compelling offers is evident. Recognized as the preferred option for cloud hosting solutions, Shapehost extends an invitation to benefit from the double credit top-up offer, where the top-up amount is doubled, delivering unparalleled value. 
Take advantage of Shapehosts' limited-time opportunity to experience its premium services firsthand. Visit their website to explore their offerings or for more information. 
About Shapehost:
Shapehost is a leading global cloud computing service provider, offering diverse hosting solutions tailored to businesses and individuals worldwide. Established in 2014, Shapehost is committed to delivering top-notch performance, transparent pricing, and exceptional customer support. With servers strategically located in 13 major cities, Shapehost ensures minimal latency and rapid load times for its clients. 

Contact Info:
Name: Cristian
Email: Send Email
Organization: Shapehost
Website: https://shape.host/

Release ID: 89109841
In the event of detecting errors, concerns, or irregularities in the content shared in this press release that require attention or if there is a need for a press release takedown, we kindly request that you inform us promptly by contacting error@releasecontact.com. Our dedicated team will promptly address your feedback within 8 hours and take necessary actions to resolve any identified issues diligently or guide you through the removal process. Providing accurate and dependable information is our utmost priority.