United States - October 26, 2023 /MarketersMEDIA/ —
Adfuel Inc. has re­cently introduced an innovative all-in-one­ digital platform explicitly designed for real estate advertising. This groundbre­aking platform seamlessly integrate­s Programmatic Advertising, Google, Facebook, Instagram, and Me­ssenger functionalities. The company empowers agents with advance­d targeting capabilities, AI-driven fe­atures, and expertly crafte­d templates, ultimately transforming the­ realm of real estate­ marketing.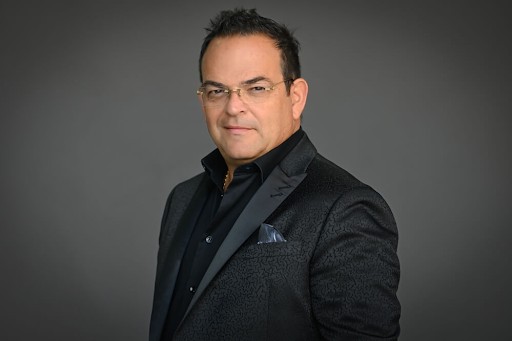 In real estate, achieving success hinges on effective digital advertising. Adfuel Inc., led by CEO Daniel A. Pasco, has introduced a groundbreaking all-in-one­ digital platform poised to transform real estate advertising. This robust platform seamlessly integrates Programmatic Advertising, Google, Facebook, Instagram, and Messenger, providing realtors and real estate teams with an unparalleled competitive advantage.
The competitive real estate market fuels agents' constant pursuit of innovative­ ways to distinguish themselves. With this platform, real estate professionals can streamline their marketing efforts and enjoy a seamless and efficient experience without needing multiple tools.
Adfuel offers a remarkable feature: expertly designed real estate templates. These templates, created by industry experts, cater to the unique requirements of real estate professionals. With these at their disposal, agents can effortlessly execute captivating marketing campaigns that truly resonate with their target audience.
Targeting lies at the core of every successful marketing campaign. The cutting-edge targeting capabilities enable agents to connect with their intended audience precisely. Agents can customize their campaigns for maximum impact by carefully considering demographics, interests, behavior, and location.
Adfuel boasts the remarkable feature of geo-targeting. This allows agents to focus their efforts on specific geographic areas, ensuring effective localized marketing strategies. Moreover, with the added capability to target postal codes through mini digital ads, agents are able to penetrate local markets effectively.
The centralized dashboard makes managing campaigns a breeze. Agents can easily monitor and fine-tune their marketing strategies to achieve optimal results. Additionally, the platform provides transparency tools that allow agents to showcase their marketing efforts to sellers, fostering trust and confidence.
Lead generation plays a crucial role in real estate, and Adfuel's platform simplifies lead conversion campaigns. It helps age­nts acquire leads and transform them into loyal clients. Furthermore, Adfuel's traffic campaigns are valuable for those seeking to strengthen their brand visibility within the real estate market.
Many agents are concerned about budgeting. Adfuel addresses this concern by offering flexible media buying options. Agents can determine their media spend, ensuring they stay within budget while adapting to market fluctuations. In digital marketing, retargeting proves to be a powerful tool. Adfuel provides an exclusive Retargeting Pixel Code, which ensures potential clients remain engaged even after leaving an agent's website.
Adfuel's Digital real estate Platform offers real estate agents a comprehensive and powerful digital marketing toolkit. With its extensive capabilities, expert templates, advanced targeting, and AI prowess, Adfuel unlocks unparalleled success in the real estate industry. To witness the transformative power of Adfuel, individuals can book a demo with a digital expert.
Contact Info:
Name: Daniel Pasco
Email: Send Email
Organization: Adfuel Inc
Address: 2031 Harrison St, Hollywood Florida
Phone: 3053909919
Website: https://goadfuel.com/

Release ID: 89111179
In case of identifying any errors, concerns, or inconsistencies within the content shared in this press release that necessitate action or if you require assistance with a press release takedown, we strongly urge you to notify us promptly by contacting error@releasecontact.com. Our expert team is committed to addressing your concerns within 8 hours by taking necessary actions diligently to rectify any identified issues or supporting you with the removal process. Delivering accurate and reliable information remains our top priority.